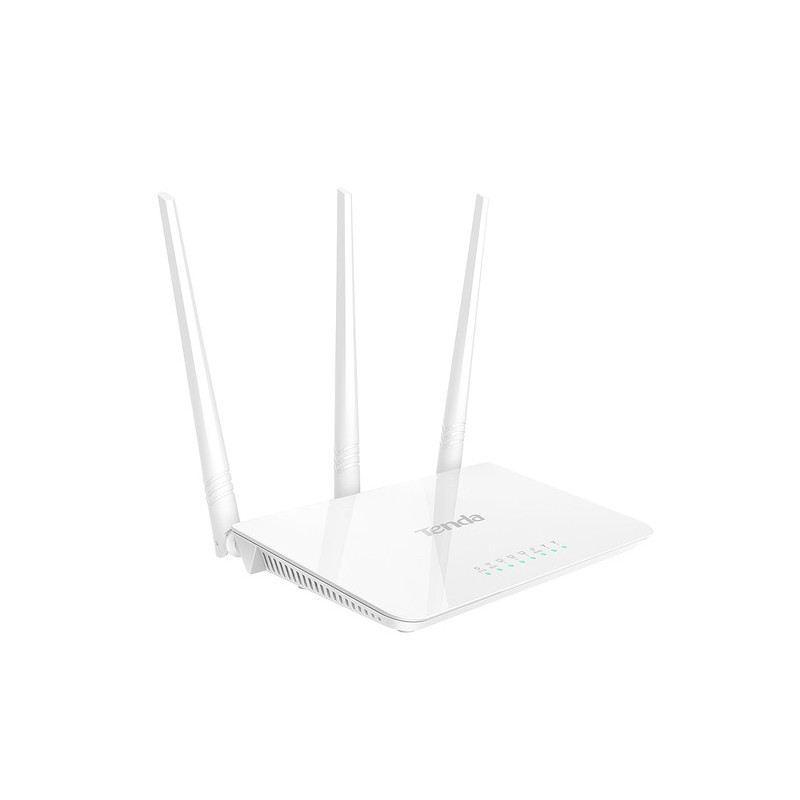  
Tenda F3 wireless Fast Ethernet router White
The Tenda F3 wireless router is the perfect solution for home-based internet needs. With its fast Ethernet and white sleek design, it provides seamless and reliable connectivity for all your devices. The router is easy to set up and manage with the Tenda app, which allows you to control network settings from anywhere. With its advanced security protocols, your network is kept safe from online threats and prying eyes. Say goodbye to slow internet speeds and buffering videos with the Tenda F3 wireless router. Order now while stock lasts!
The Tenda F3 Wireless Router is a fast and reliable networking solution designed for your home or small office. With exceptional wireless speeds of up to 300Mbps, this sleek white router provides uninterrupted connectivity and seamless streaming for all your favorite online activities.

The Tenda F3 Wireless Router features three external antennas that ensure superior coverage and stability throughout your home or workspace. It supports multiple modes such as AP, WISP, and Universal Repeater, allowing you to customize your network for optimal performance and range.

This router also boasts advanced security protocols, including WPA/WPA2 encryption and parental controls, so you can be confident that your online activities are safe and secure. The Tenda F3 Wireless Router is easy to set up and manage, with an intuitive web interface and mobile app that allows you to monitor your network from anywhere.

Whether you're streaming movies, playing games, or working from home, the Tenda F3 Wireless Router is the ideal choice for fast, reliable connectivity. Get yours today and experience the difference!
Specific References
EAN13

6932849427141