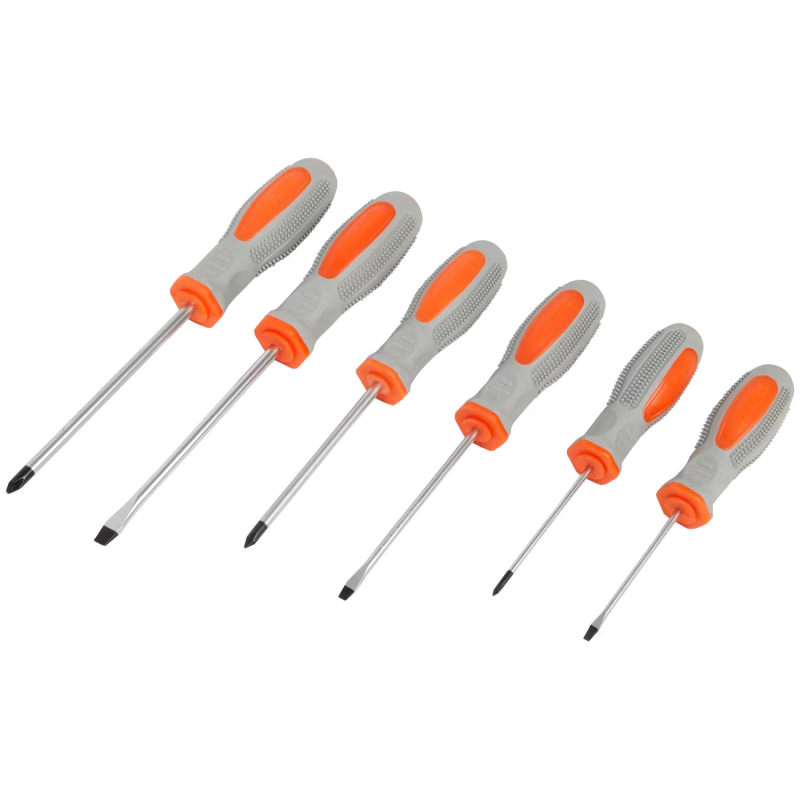  
Set of 6 Screwdrivers - Werckmann Professional Tools
Introducing the Set De 6 Tournevis by Werckmann Professional Tools - the perfect addition to any DIY enthusiast's toolbox! Made with high-quality materials, this set includes six different screwdrivers for all your household needs. From delicate electronics to heavy-duty machinery, these screwdrivers are designed to provide maximum performance and durability. With ergonomic handles that provide a comfortable grip, you can work for hours without experiencing any discomfort or fatigue. Whether you're a professional mechanic or simply enjoy tinkering around the house, this set is a must-have for any workshop. Order your Set De 6 Tournevis today and take your DIY game to the next level!
Looking for a reliable set of screwdrivers for your DIY projects? The Set De 6 Tournevis from Werckmann Professional Tools might be just what you need.

This set includes six professional-quality screwdrivers, featuring ergonomic handles that provide a comfortable grip and reduce hand fatigue. The magnetic tips help hold screws in place, making it easier to start and finish your projects.

The screwdrivers come in three different colors, making it easy to identify the right tool for the job. The two slotted screwdrivers have sizes of 3.5mm and 5.5mm. The Phillips screwdrivers include one with size PH1 and another with size PH2, while the Pozidriv screwdrivers have sizes PZ1 and PZ2.

These screwdrivers are made of high-quality chrome vanadium steel, ensuring durability and long-lasting performance. They are also designed with a hexagonal section on the shaft, allowing for a secure grip and preventing the screwdriver from rolling away when placed on a flat surface.

Whether you're a DIY enthusiast, a handyman, or a professional mechanic, this set of screwdrivers is perfect for tackling a wide range of tasks. From assembling furniture to fixing electronics, you can count on the Set De 6 Tournevis from Werckmann Professional Tools to get the job done right.

Order your set today and experience the convenience and reliability of these top-quality screwdrivers!
Specific References
EAN13

8718964001231