Payment by Stripe (credit card)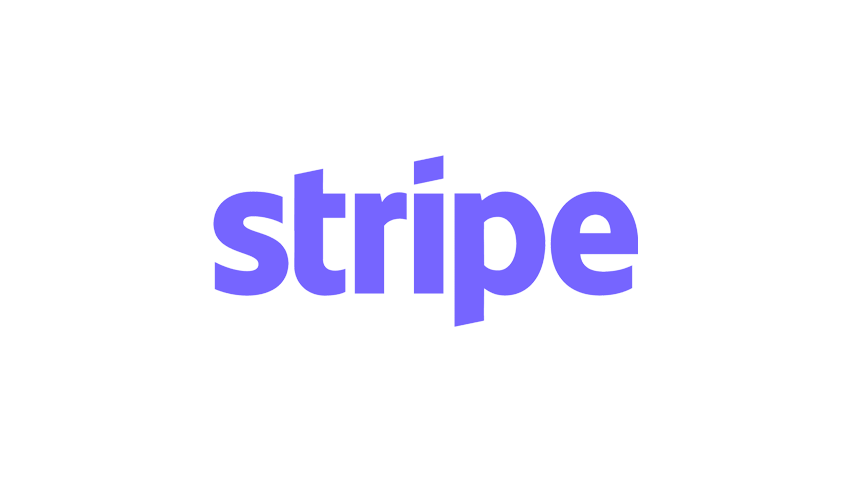 Stripe complies with the highest online payment security standards!

Credit card payments are made in full at the end of the order process. All credit card payments are 100% secured by the Stripe platform, in compliance with French and international interbank security standards. Stripe enables Internet users to make their online purchases with complete security and peace of mind.

When you pay for your order, you are automatically redirected to the module's server via a secure SSL transaction (with a small padlock displayed in your browser). Your card number and all other data are encrypted between your browser and the Stripe server.

Your credit card details are only stored in Stripe's databases. We do not receive, record or store any information about your credit card details! Once your payment has been validated by Stripe, you are automatically redirected to our site. Orders are not processed until the bank has validated your payment.


Paypal

Paypal is an online payment platform designed to combine ease of use, security and mutual protection between buyer and seller.

With or without a Paypal account, you can pay by credit card or any other payment method accepted by Paypal (credit card, bank account).

Once you have selected your payment method on our site, you will be redirected to Paypal's payment page, where you will be asked to enter your email address and the confidential code in order to validate the payment if you have an account.

If not, simply click on the "Pay without opening an account" button.

Bank details such as card number, account number or login details are protected by SSL security protocol, which provides enhanced authentication when you use your account for online payments.

Each transaction is highly secure thanks to advanced encryption unique to FiberFrance, so that none of your personal information can be disclosed to our services or on the Internet.


Payment in 3/4 instalments by Oney (credit card)


Pay your order in 3 or 4 instalments by credit card from €100 up to €3000 with Oney Bank.

Oney Bank offers its partners' retail customers a financing solution called "3x 4x Oney". Customized to each customer's order, this financing solution enables customers to pay for products and/or services ranging from €100 to €3,000 in 3 or 4 instalments by credit card.

This financing can be offered to the customer with or without fees, according to the choice specified by the partner in his sales process, and under the following terms and conditions:

Conditions: This offer is reserved for individuals (natural persons of legal age) residing in France and holding a Visa or MasterCard bank card with a validity date greater than the chosen financing period. Systematic authorization cards such as Electron, Maestro, Nickel, etc., as well as e-cards, Indigo and American Express are not accepted.

How to subscribe: Once you have completed your order, simply click on the "3x 4x Oney payment by credit card" button.

You will then be redirected to our partner's 3x 4x Oney web page, where you will find a detailed summary of your order and your personalized financing application, which you must then validate.

Enter your personal details or, if you have a 3x 4x Oney account, log in using the login details linked to your 3x 4x Oney account. You will then read the general terms and conditions of the instalment plan to which you wish to subscribe, which are provided to you in PDF format so that you can read, print and save them before accepting them.

You then notify your electronic acceptance by clicking on the corresponding checkbox.

You acknowledge that the "double click" associated with the checkbox on the acknowledgement of the general terms and conditions constitutes consent to contract and irrevocable and unreserved acceptance of the general terms and conditions of the product.

In the absence of proof to the contrary, the data recorded by Oney Bank constitutes proof of all transactions between you and Oney Bank.

If you ask to benefit from a financing solution offered by Oney Bank, the information relating to your order will be transmitted to Oney Bank, which will use it to study your request for the granting, management and collection of credit.

Oney Bank reserves the right to accept or refuse your request for 3x 4x Oney financing. You have 14 days to cancel your loan.

How does it work? Payment in 3 or 4 instalments by credit card allows you to pay for your order on our merchant site in the following way:

-a mandatory deposit, debited on the day of confirmation of shipment of your order;
- two or three monthly instalments, each corresponding to a third or a quarter of the order, debited 30 and 60 days later for 3 times and 30, 60 and 90 days later for 4 times, which include, in the case of 3x 4x with charges, charges corresponding to 1.45% of the total order amount for a 3 times and 2.2% for a 4 times (up to a maximum of €15 for a 3 times payment and €30 for a 4 times). In the case of free financing offered by the Partner, no additional charges will be levied on the purchase amount.
Afin de mieux comprendre le mode de fonctionnement du 3x 4x Oney par carte bancaire, voici quelques exemples :

Examples of 3x 4x Oney by credit card, with fees, from €100 of purchase and up to €3000:

Example for payment in 3 instalments:
For a purchase of €150, deposit of €52.18 then 2 monthly payments of €50.
2-month loan at a fixed APR of 19.31%.
Cost of financing: €2.18 up to a maximum of €15.

Example for payment in 4 instalments:
For a purchase of 400€, deposit of 108.80€ then 3 monthly payments of 100€.
3-month loan at a fixed APR of 19.61%.
Cost of financing: €8.80 up to a maximum of €30.

Refunds




Refunds are made after written agreement by email between the seller and the buyer, the time of receipt of funds may vary between three and ten days depending on the banks and the method of payment selected.