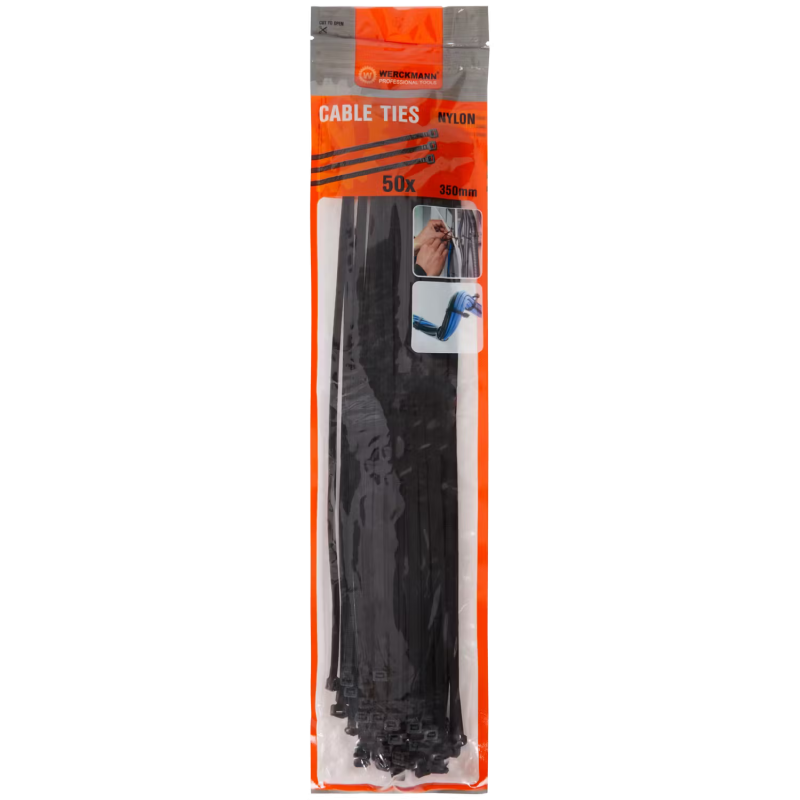  
Werckmann 50x 4,5x350 rislan nylon
Introducing the Werckmann 50x 4,5x350 rislan nylon - your new go-to tool for all home improvement projects. Made with high-quality nylon, this essential set of screws is designed to withstand wear and tear. With its unique composition, it ensures a strong hold and maximum durability, making it ideal for any DIY task around the house. Whether you're hanging up curtains or installing shelves, trust the Werckmann 50x 4,5x350 rislan nylon to get the job done right. Upgrade your toolkit today and make your home improvements a breeze!
If you're looking for a versatile and durable solution for your DIY projects, the Werckmann 50x 4,5x350 rislan nylon is the perfect product for you. Made from high-quality rislan nylon material, this set of 50 pieces is designed to withstand wear and tear, making it an ideal option for both indoor and outdoor uses.

One of the key features of this product is its exceptional strength. The rislan nylon material ensures that these pieces have superior resistance against breakage and bending, making them an excellent choice for heavy-duty applications. Whether you need to secure items in place or fasten components together, the Werckmann set has got you covered.

Another feature worth highlighting is the versatile size of each piece. With a length of 350mm and a diameter of 4.5mm, these pieces can be used for a variety of tasks. They're small enough to handle delicate projects yet large enough to support robust applications, making them an essential tool for any DIY enthusiast or professional.

Moreover, the set includes an impressive quantity of 50 pieces, giving you plenty of options to work with. Whether you're working on one project or multiple ones, you'll have enough pieces to complete your tasks without running out. This feature makes the Werckmann 50x 4,5x350 rislan nylon set a great value for its price.

In terms of installation and use, the Werckmann set is straightforward and easy. The pieces are lightweight and easy to manipulate, and they easily fit into their designated spaces, providing a secure hold. Whether you're working on a small-scale project or something more involved, the Werckmann set will help you get the job done effectively and efficiently.

Overall, the Werckmann 50x 4,5x350 rislan nylon set is a fantastic investment for anyone who needs a reliable and versatile product for their DIY projects. With its strength, versatility, and ease of use, this set is sure to become a go-to tool in your toolbox.
Specific References
EAN13

8715342034331